Plot Outline
Last Night's Symphonie is a modern re-imagining of Hector Berlioz's Symphonie fantastique. It takes place during a day in the life of Hector, a young man with a runaway imagination. Hector enjoys a night out on the town only to face the consequences the following day. At a party, Hector meets an adventurous young woman, and the two of them embark on a night of romantic spontaneity. However, Hector hides a secret that could send his fantasy world crashing down around him.
Gothamist describes the film as "a visual compliment to Berlioz's 184-year-old masterpiece" and declares that it "ought to resonate with anyone who's experienced a night of flirtation, inebriation, and inter-borough transportation."
Trailer
Full Film
Cast
Maxwell Eddy, Hector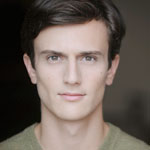 Maxwell Eddy is a working actor based in New York City. Equally inspired by new and innovative works as well as classic texts, he is at home on the stage, in front of the camera or anywhere his creativity can run rampant! Maxwell has had the pleasure of working with acclaimed directors Moises Kaufman, Oskar Eustis, and David Herskovits. Favorite roles include, Cleante and Dr. Purgon in The Imaginary Invalid (The New Ohio), Torvald in A Doll's House (Access Theatre), Demetrius in A Midsummer Night's Dream (Hudson Warehouse), and Star Cat in Psycho Beach Party (The Workshop Theatre Co.).
Erin E. McGuff, Harriet
Erin E. McGuff is a writer and an actor who loves Ireland, the Titanic (1912–2012), and tea. Originally from Pearland, Texas, she graduated from NYU's Tisch School of the Arts and has been performing and writing in NYC since. This past year she co-wrote the script for the upcoming documentary, Hiding in the Spotlight, a Global Vision Group production, and you can read one of her plays, A Refusal, at LiteraryLaundry. She is also a contributing columnist for the award-winning site, Woman Around Town. When not acting, writing, or teaching, Erin can usually be found in a bookstore, park, or indulging in Downton Abbey.
Kim Blanck, Camille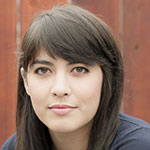 Kim Blanck is a California girl currently pursuing her MFA in Acting at UC San Diego. Recent NYC credits include the new musical Folk Wandering (Ars Nova), the Shakespeare-infused clown tale Alfridge von Waddlegrave (Ars Nova, Brooklyn Lyceum), and the historical comedy romp First Ladies Project (Robert Moss Theater). She is a company member of Political Subversities and a proud alum of NYU.
Book this film (for screening or for your music ensemble)