Plot Outline
Sam & Barb's School for Scandal is about two close friends, Sam and Barb, and is set to Samuel Barber's Overture to the School for Scandal. On the night of their "Five Year Roommate Anniversary", Sam and Barb engage in constant one–upmanship in a game of wits, only to realize they might be in love with one another. But because they're both terrified to admit it, they continue to make each other jealous and engage in a series of more and more harmful behavior, until someone gets hurt.
Download our press kit here.
Trailer
Cast
 Dylan Lamb, Sam
Dylan is a Minneapolis-born playwright and actor. He is a recipient of the Chair's Award of Excellence in Dramatic Writing at New York University, and is a current Playwright-in-Residence with Squeaky Bicycle Productions. Previous Squeaky Bike collaborations include the premiere of his Southern Gothic Atrocity Alligator Summer ("Best Bet Off-Broadway" -Theater Is Easy). Select acting credits: In Rooms Such As These (Signature Theater), Flamingo (Sanguine Theatre Company), and Scottish Sperm (Montreal Zoofest & Edinburgh Fringe).
Kate Garfield, Barb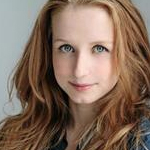 Kate Garfield is a New York based actress. She makes a mean omelet. Loves: Film and Theatre, Pilates, Podcasts, School (University of Michigan & British American Dramatic Academy), Stable Cable Lab Co, her kick ass sister, Highland Dance, and most importantly: coffee, Hates: Seafood.
Adriana Spencer, Ricki
Originally from California, Adriana traded the beach for the concrete jungle to attend New York University's Tisch School of the Arts and now holds a Bachelor of Fine Arts in Drama. "Adi" loves playing strong female characters, ethnically and morally ambiguous characters, and manics on the edge.
Alex Fast, Dan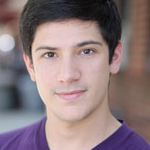 Alex Fast is a New York based actor.
Testimonials
"Brilliantly staged and choreographed"
– Edinburgh Short Film Festival